Indoor air pollution is responsible for the premature death of 3.8 million people each year (amongst the 8 million deaths attributed to air pollution in general) according to the World Health Organisation. This trend is partly explained by the fact that people tend to spend a lot of time inside buildings (around 80% of the day) especially in the city.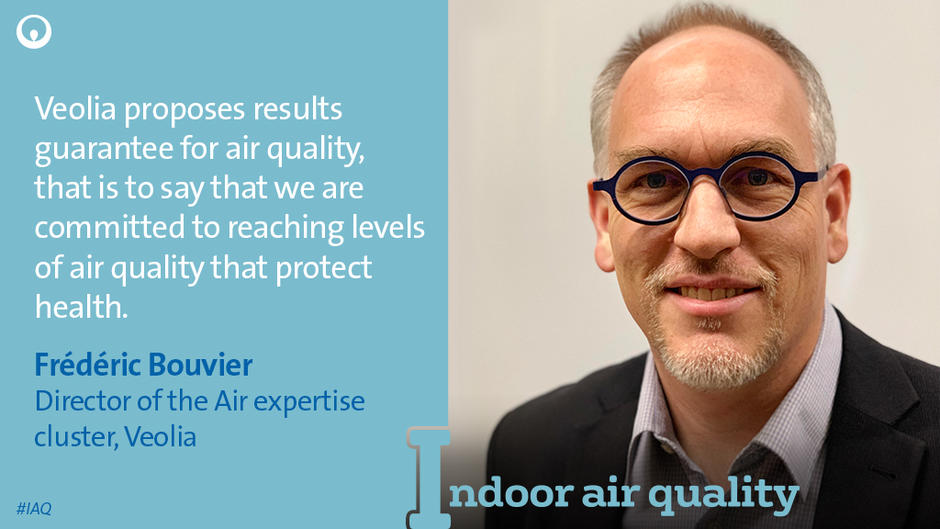 To meet the growing health and regulatory challenges of indoor air quality, Veolia has developed a new offer based on three service components: Air Control, Air Performance and Air Human.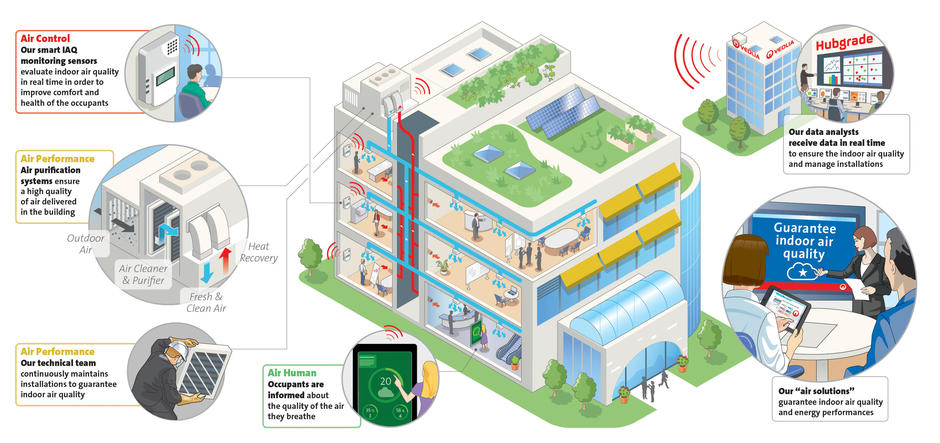 This offer is adaptable, in order to best meet the needs specific to each type of client (offices, schools, medical establishments, shopping centers, hotels, etc.), and makes it possible to address the major challenges of protecting the health of occupants, energy efficiency and estate enhancement. Veolia's solution addresses the three causes of indoor air pollution: the quality of the outside air entering buildings, indoor sources, and users' behaviours.