Veolia designs and offers solutions to meet the air quality challenges of its clients.
Veolia designs and offers Air solutions through its Air Expertise Cluster as well as its network of local experts. This entire organization masters the various areas of expertise necessary to offer clients, whether they are managers of public or private buildings, or industrial ones, a response that meets their specific expectations in terms of air treatment and quality of indoor and outdoor air. Thus, Veolia offers its customers a real guarantee of results, for optimal air quality.

To cope with the multiple and growing challenges of air pollution, the Group has developed a new offer to address these issues. This innovative solution is based on three service components: Air Control, Air Performance and Air Human. This offer is tailor-made, in order to best meet the specific needs of each type of client (offices, schools, medical institutions, shopping centers, hotels, industries, etc.).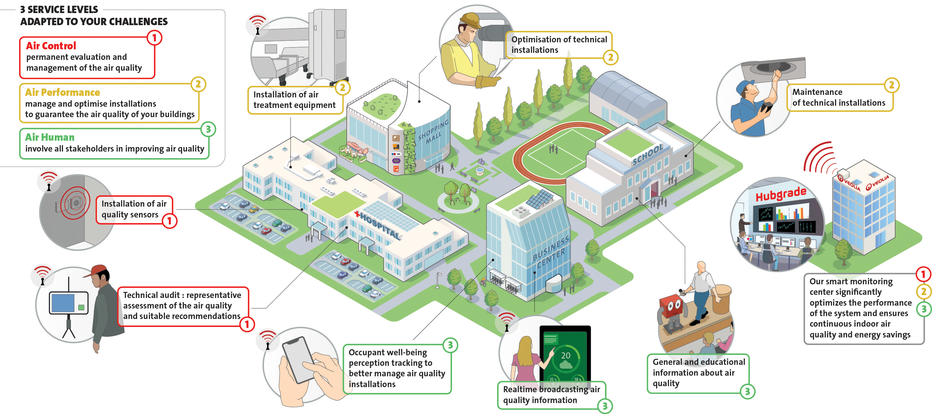 To develop these new services, Veolia relied on its expertises in:
Controlling odors from wastewater treatment plants;
Controlling atmospheric emissions from its hazardous waste incineration technologies;
Managing the energy efficiency of the equipment installed;
Measuring and auditing the sanitary quality of building flows (air and water).