In Lille, the Atmo France federation inaugurated its regional headquarters on September 16, national day for air quality. Its purpose? Coordinate, assist, harmonize and represent the Associations approved for the monitoring of air quality (AASQA) at the national, European and international level, with the public authorities and the various bodies having to deal with air quality.
These new offices dedicated to Region Hauts-de-France have also undergone special treatment: the indoor air quality has been assessed and remains measured by Veolia as part of its Air Control offer, which allows to control air handling units and continuously monitor various air pollutants.
Frédéric Bouvier, Director of the Air Expertise Cluster of Veolia, presented the real-time monitoring system and the dashboard to the President of the association as well as to the representatives of the Prefecture and the Regional Council.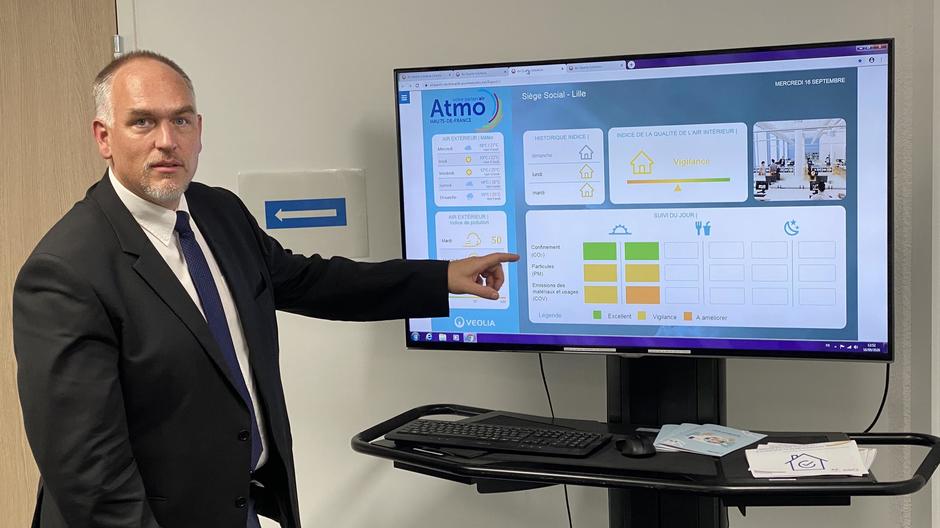 Developed by the Air Expertise Cluster of  Veolia, Air Control consists of continuously evaluating and monitoring air quality. Air Control is to make the invisible visible, namely the various pollutants that alter the air quality .